VH-RHQ Cessna 182D Skylane (c/n 18253151)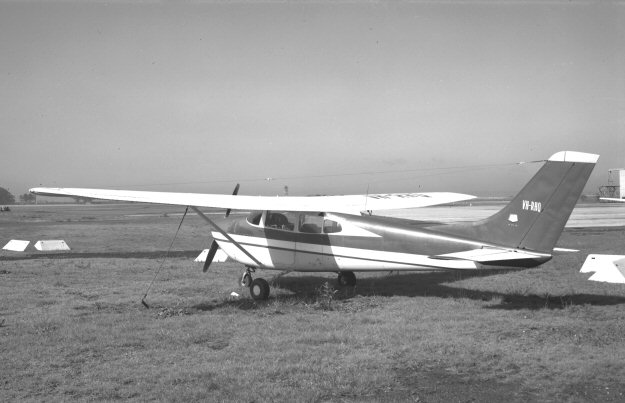 Typical early 1960s Cessna offering from Greg Banfield. This one was at Mascot in October
1964 and is seen in the then common very small and narrow type font rego on the fin. It was
originally imported by Schutt Aircraft Sales and Service at Moorabbin in March 1961. On
19 September 1975 it was damaged in an accident at Bombala, NSW and was rebuilt as a
taildragger as seen in the photo below by Mike Vincent, taken at Canberra in January 1977.
It was later withdrawn from service and cancelled from the register in 1986, only to re-appear
again in October 1995 as VH-PKD. This juxtapositioning caused me to have to resort to
Geoff Goodall's exhaustive records since CASA insists that

this

-PKD was first registered in
March 1961. True, although not as -PKD, which would have conflicted, a couple of years later,
with the 180H Skywagon carrying that identity. . Ian Mcdonell saw it as -PKD (2) at Alice
Springs, NT in August 2017 (foot of page). It is currently registered to a private owner of
Larapinta, NSW. Although still a taildragger, it now appears to have the vertical tail of an
earlier 180.