VH-RHP Cessna 172B Skyhawk (c/n 48304)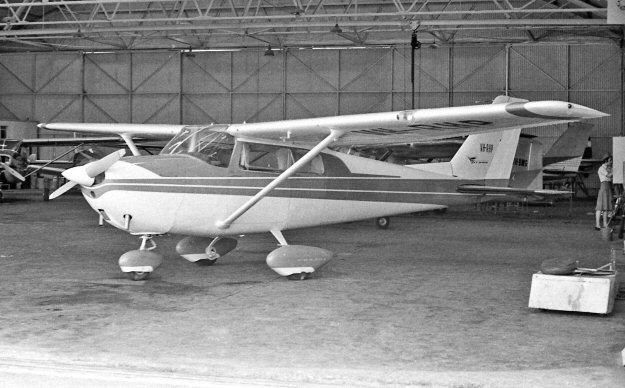 Above is a shot by Bob Neate of Skyhawk VH-RHP at Parafield in January 1964 whilst the aircraft
was owned by F.H.Clarke of "Kayrunnera" Station via Broken Hill, NSW. It was first registered in
March 1961 to Rex Aviation. It is still current after several other owners and the contemporary photo
below was taken by Martyn Covey with the red soil of Yarrawonga, Victoria as the foreground during
a March 2009 Fly-in. This Cessna has had modern STOL wingtips fitted and, for a machine which
will be, in a couple of years' time, 50 years old, it is looking extremely well kept. Having said that,
several sister ships built on the line at Wichita in the same week as c/n 48304 are still flying in in the US.
VH-RHP is currently based at rural Mansfield, Victoria.