VH-RHO Cessna 182J Skylane (c/n 18256694)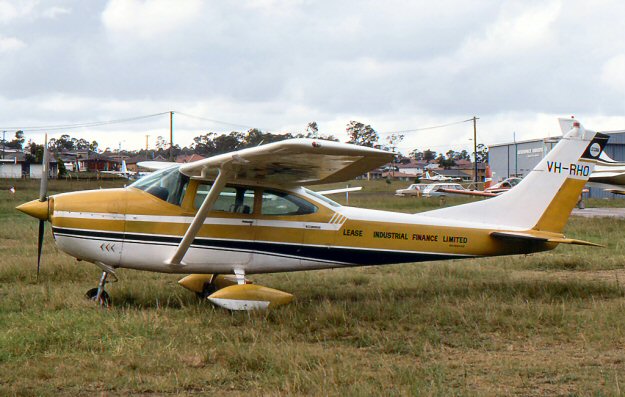 Built as N8594S, VH-RHO was registered in June 1966. When David Carter photographed
it at Bankstown in 1976 it was titled "Lease and Industrial Finance", whose name had appeared
on several aircraft in Sydney. It is unclear if the company was the operator or had repossessed
the aircraft and was offering it for resale. It is known that by 1977 it was with an owner from
Woolgoolga, on the NSW North Coast. In May 1994 –RHO was sold in Papua New Guinea
where it became P2-RHO. It was owned by Brian Brumley, the owner of the Bensbach Wildlife
Lodge . It suffered a minor accident at a remote airstrip and was transported back to Bensbach
by road. Soon after Brumley was forced by the local people to abandon his lodge . He has
since passed away and –RHO was left, still dismantled, to rot away in a shed at Bensbach.