VH-RHM Cessna 175A Skylark (c/n 56753)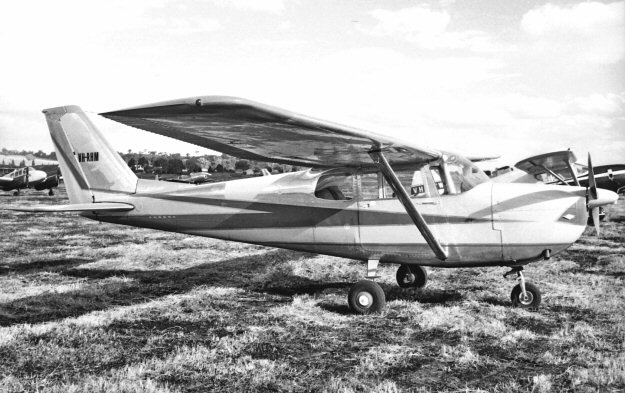 Another of Bob Neate's Cessna 175 photos. This one was at Cootamundra in March 1962.
Owner of note at the time was R.H. Martin & Sons of Barham NSW. It was previously
N8053T. VH-RHM soldiers on today and is owned by a real estate company in Coffs
Harbour, NSW.