VH-RHL Cessna 182D Skylane (c/n 53123)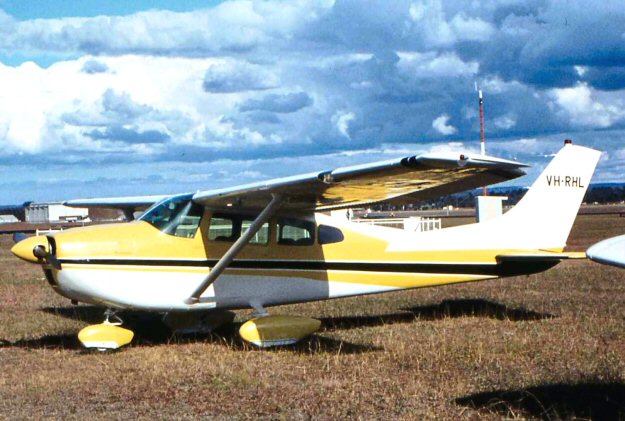 Although yellow and black was a fairly common Cessna original livery combo, this one had been
repainted in a rough facsimile of a standard paint job when John Wheatley took the above shot in
the late 1960s. -RHL was first been registered on 27 March 1961 to Lanham's Air Taxi Service
of Mary Kathleen, Queensland. It then went to several private owners, mostly based in SA. It
was written off on August 1969 on takeoff at Wirrula SA when it hit an earth mound and a tree.