VH-RHK (2) Cessna 210 (c/n 57559)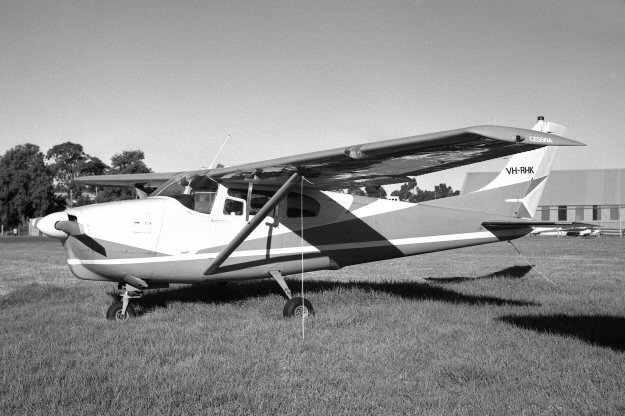 This shot was taken at Bankstown in June 1986 by Greg Banfield. A 1960 model, it was formerly
N6559X, and was first owned by well-known Queensland aviator Keith Carmody. Keith, a mining
engineer, later traded in -RHK on a later model 210. After a series of other owners, mainly in NSW,
-RHK was sold in New Zealand in October 1995 as ZK-RHK. As such it had a collapse of the
nose wheel during a take off run at Moana in February 2005 resulting in fairly serious damage.
It remained in non flying condition until May of 2008 when it was reputedly destroyed in a hangar fire
(arson) near Greymouth on the South Island's west coast. It was officially de-registered in August
2008. The Geoff Goodall collection photo below was taken at Jandakot some years earlier in
January 1974 when the aircraft was visiting that GA airport. Terry Daff was flying the 210 at that time
and advises that he parked it in 'out in the bushes' due to strong winds and also the fact that it was out
of the way for the week over Christmas. . .