VH-RGZ (1) Cessna 175A Skylark (c/n 56736)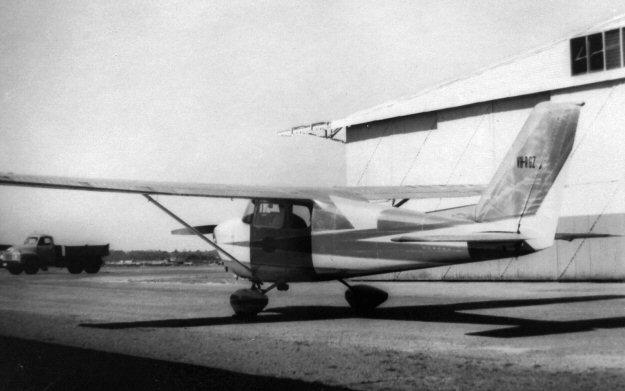 Photographed at Moorabbin, above, circa 1961 by John Bland, this Skylark was sold to Cypress
Gardens Air Taxi Service of Melbourne. A year later (on 17 July 1962) it struck telephone lines
on its landing approach into Lockhart, NSW. The image below, from the Geoff Goodall collection
shows the result. The accident was severe enough to warrants its being written off.