VH-RGS Cessna 150F (c/n 15061575)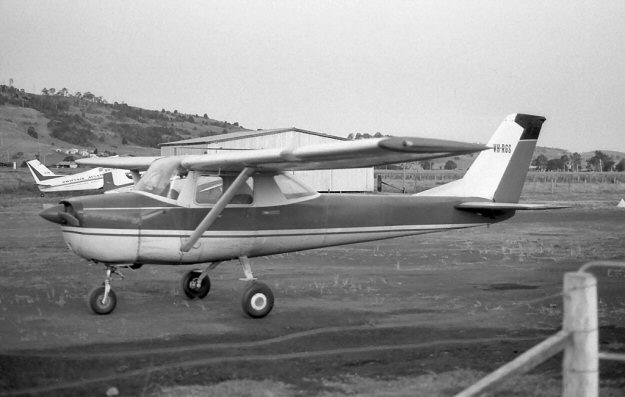 Allocated N6275F at the Cessna factory, VH-RGS was registered in November 1965. David
Carter's twilight photo shows it at Lismore in June 1970, with a minuscule nonstandard rego (see
enlargement below). . In the mid 1970s it was with Jack Brabham Aviation at Bankstown be-
fore being withdrawn from use from January 1980 to March 1981. –RGS's registration was
revoked in July 2006 and it has since been allocated to another aircraft.