VH-RGP Cessna 150F (c/n 61573)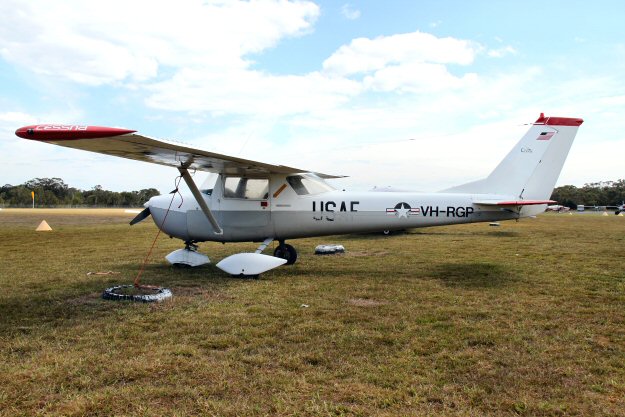 What an extraordinary livery to adopt for this 150F. To my knowledge only three Cessna 150s
(a model L and 2 Ms designated T-51As) were ever used by the USAF. These were operated
by the 557th Flying Training Squadron at the Air Force Academy in Colorado Springs and were
painted with light blue fuselage tops and wings with dark blue lower fuselage halves with 'U.S. Air
Force' rather than 'USAF' on them. First registered in October 1965, -RGP was seen recently
(October 2011) at Caloundra, Queensland by Ian Mcdonell. John Wheatley saw it some forty
years earlier (below) and even then its paint job was less than eye catching.