VH-RGI Cessna 175A Skylark (c/n 56717)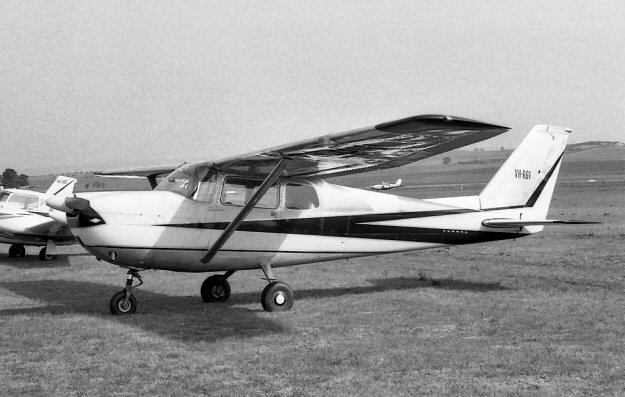 VH-RGI, which was registered in July 1960, had been owned by the Cavanagh family, of
Mulwala, NSW, since at least the mid 1970s. The 1976 register had the owner as Frank
Cavanagh and the November 2016 register showed the owner to be his son Ronald.
David Carter photographed –RGI at Bathurst on October 4, 1970 on the occasion of the
annual Bathurst car races and with the Cavanaghs noted motoring enthusiasts, the Skylark
may very well have brought them there . It was reported at a classic car website that Ronald's
car collection shared a hangar with a "1960 model Cessna" but it was unclear if that hangar
was on his farming property or at Yarrawonga airport across the Murray River from Mulwala.