VH-RGH Cessna 172A (c/n 47508)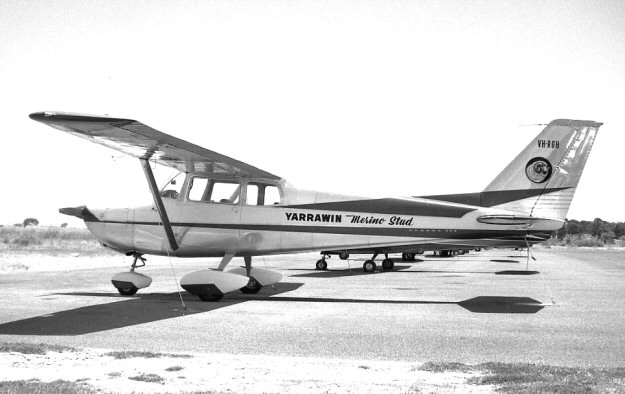 The rego on the fin of this 172A is so small that it will hardly be discernible in my 625 pixel image.
This Geoff Goodall shot was taken at Adelaide Airport in December 1963. It was owned at the
time by N. Garner of 'Hillcrest' station via Antiene, NSW to whom it was first registered in July
1960 as a new import. It advertised Yarrawin Merino Stud and has a merino sheep's head emblem
on the tail. VH-RGH is still current (2010) and still registered in NSW. However, as seen in Ian
McDonnell's shot taken at Gunnedah, NSW in November 2015, it has been converted to a tail-
dragger. I always think that shifting the main gear forward like that reduces the aesthetic appear-
ance of the design. It looks very elongated.