VH-RGC Cessna 180 Skywagon (c/n 32450)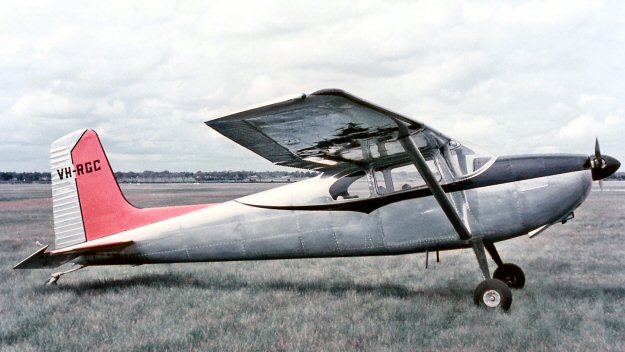 The above shot looks almost like one of those TV commercials which are basically in black
and white but where they only color the salient thing they are trying to sell........Anyway, this
image of VH-RGC came from Geoff Goodall, and was taken at Moorabbin, circa 1958. The
aircraft had been registered in June 1956 to Richard G. Casey, otherwise known as The Right
Honourable Lord Casey of Berwick, later Governor General of Australia. Previously N6553A,
it was flown extensively by Casey and his wife Maie in the late 1950s, along with their Miles
Messenger VH-AVQ. The (true) black and white shot (below) was taken by Geoff at Mang-
alore, Victoria in 1968 showing it in basically the same standard Cessna livery, but with a re-
positioned rego. VH-RGC is still current (2009), and registered to an owner in Western
Australia.