VH-RGB Cessna 337E Super Skymaster (c/n 337-1204)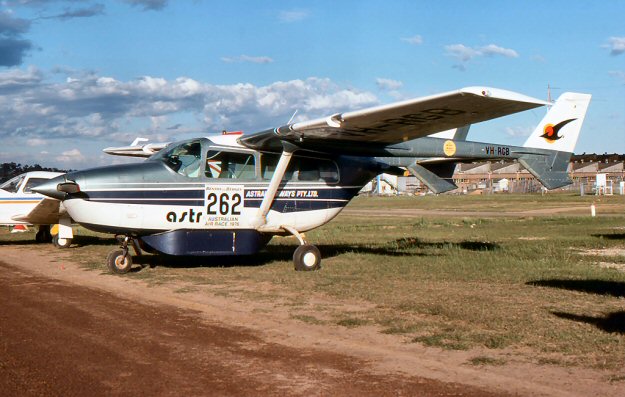 VH-RGB was delivered to Cheyne Beach Whaling Co at Albany, Western Australia, in
March 1970, which used the aircraft for whale spotting. It was replaced in 1974 by
337G VH-TDC which soldiered on until whaling was banned in 1978. –RGB meanwhile
had been sold to Astral Airways, of Devonport, Tasmania, and it was in its markings that
David Carter photographed it at Bankstown in October 1976 at the conclusion of the
Benson and Hedges trans-Australia air race. It had this rather extraordinary silver and black
paint job (originally painted during its whaling spotting days?). -RGB was still current in
December 2016 and owned by the Yarra Valley Conference Centre at Yarra Glen.