VH-RFX Cessna U206F (c/n U206-01866)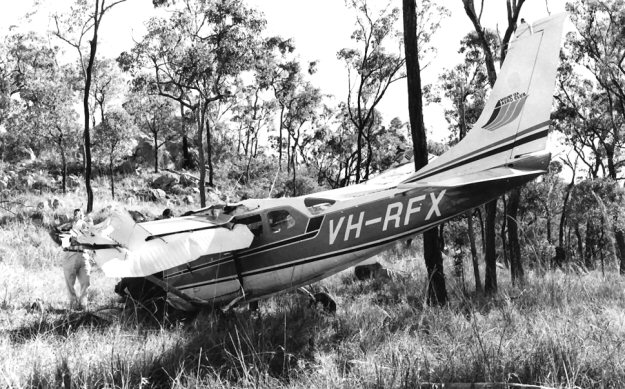 There have been several VH-RFXs. I am not absolutely certain that this is, in fact, c/n 01866.
This image is from the John Oxley Library, State Library of Queensland collection and depicts
the Cessna following a crash at Pineapple Creek in North Queensland. The caption indicates
it was carrying a Mt. Isa Aero Club logo on the tail. If, in fact, this is the -RFX I think it is, it
was previously N9666G and was owned by Tasmanian Aviation Services in the mid 1970s.