VH-RFV(2) Cessna 172F Skyhawk (c/n 17253146)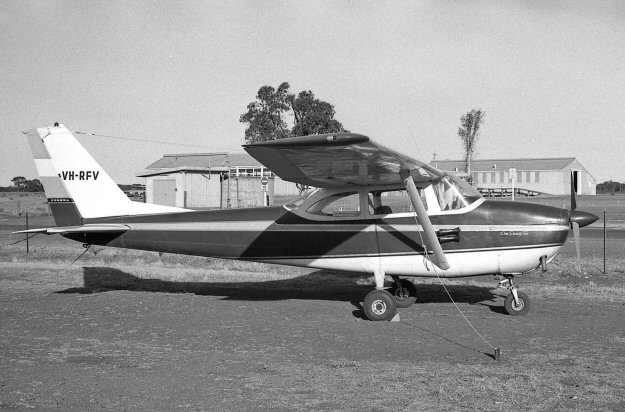 Although not as striking as the art-deco liveries carried by the Cessna line in the 1940s and 50s,
the standard factory finish of the 1960 line of Skyhawks was nevertheless quite attractive. This
one was seen at Kalgoorlie in May 1975 by Geoff Goodall a decade after it had been imported
through Rex Aviation as VH-PKL in October of 1965, but still carrying its standard livery. In
June 1966 it was sold by the WA Cessna dealers Simpson Aviation to E.A. Metcalfe and Son
of Wyalkatchem, WA who had traded in their 1959 model 175A -RFV on it Simpsons organ-
ized a registration swap allowing them to keep -RFV for their new 172F. The old -RFV became
VH-CKV, incidentally and was promptly sold in South Australia. This 172F is still active and
is still registered in WA.