Cessna 175A Skylark VH-RFU (c/n 56296)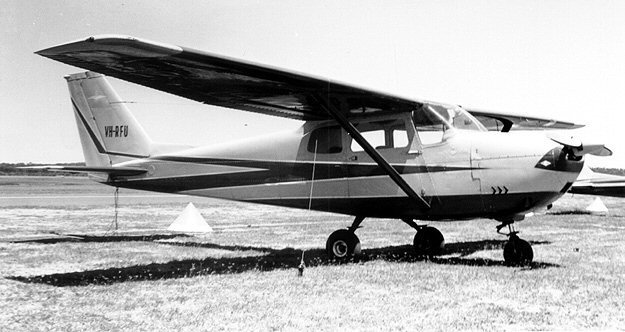 In 1959 a deluxe version of the 175, known as the Model 175A Skylark was introduced. The
main noticeable difference between this and the 175 was the stylish swept vertical tail, although
there were other refinements. This example is owned by my good friend Phil Vabre in Melbourne.
The photograph above was taken by Geoff Goodall in 1970 showing the original Cessna livery.
Phil is a regular attendee at many local air shows and correspondent Martyn Covey supplied the
image of it (below) taken at Shepparton in July 2008 wearing its new livery, and replete with spats.