VH-RFT (3) Luton LA.4A Minor (c/n PAL/1138/V1)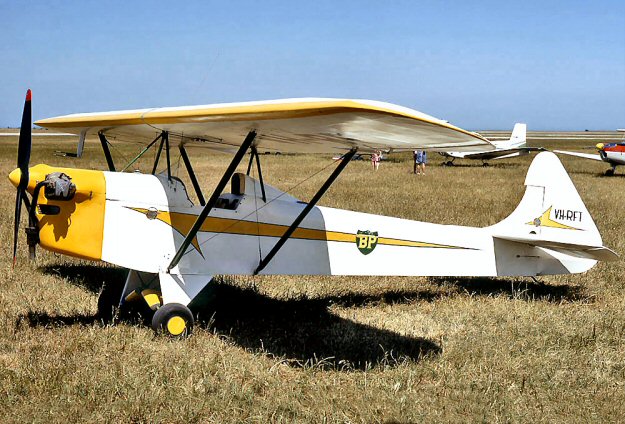 This Minor was built in Tasmania in the early 1960s and first registered in April 1964. In the
1970s it relocated to Victoria and is seen above in this shot by Danny Tanner at Morwell in Nov
1979. It is still current and registered to Laurence Neville of Wentworth, NSW.