VH-RFP Cessna 150 (c/n 17003)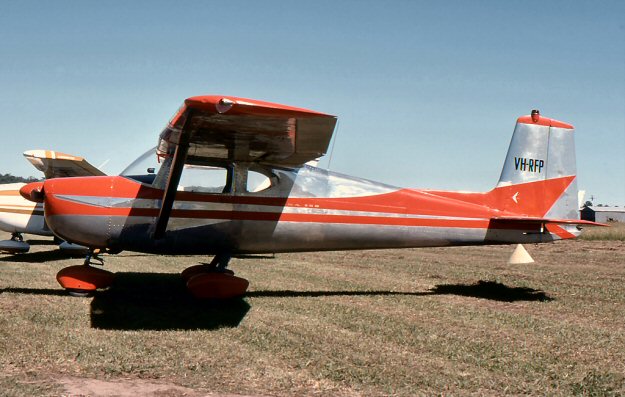 VH-RFP was not the first Cessna 150 registered in Australia but as the third production aircraft
it was the oldest. It was registered in January 1960, a year after the first Australian example
and likely brought to Australia to meet a demand for the economical trainer that could not be
fulfilled with new aircraft. It was not at the time the current model, superseded by a slightly
improved version that was, however, still designated 150. David Carter photographed a
sparkling looking –RFP at Maitland in 1976. It was at the time owned by a Newcastle pilot.
The aircraft was current in November 2016 but its actual status is uncertain because its owner,
Ambrose Butler, of Coonamble, NSW, died in 2013.