VH-RFJ Cessna 175 (c/n 55869)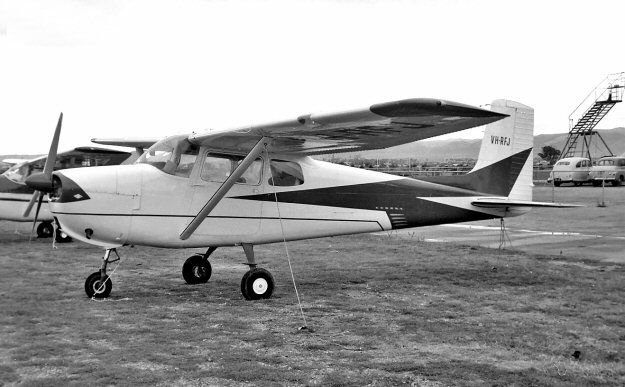 This 175 (only 175As on were called Skylarks) was formerly N7569M. Geoff Goodall took the
above shot at Adelaide Airport in May 1963. After several periods of out-of-registration in its
career, it is still current (as of October 2009) and is privately owned in Victoria.