VH-REV Cessna 180B (c/n 50375)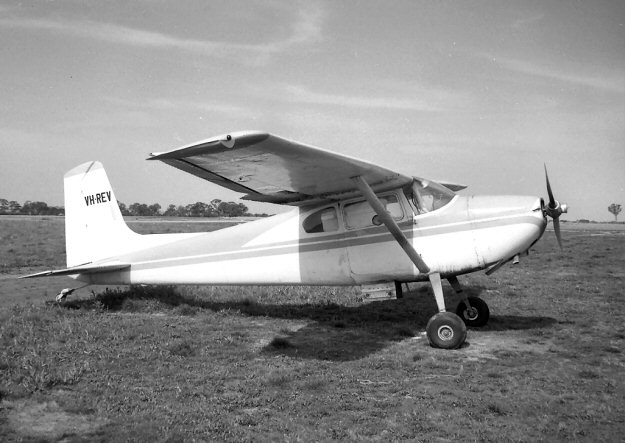 Another 180 which, by the time Geoff Goodall took this shot at Orange, NSW in September
of 1965 had shed its original Cessna livery. It was another of Hazelton Air Services crop-
dusters. This 1958 model was previously N5075E, and was written off in a crash near home
base at Orange in Jan 1967.