VH-RES Auster J/5P Autocar (c/n 3192)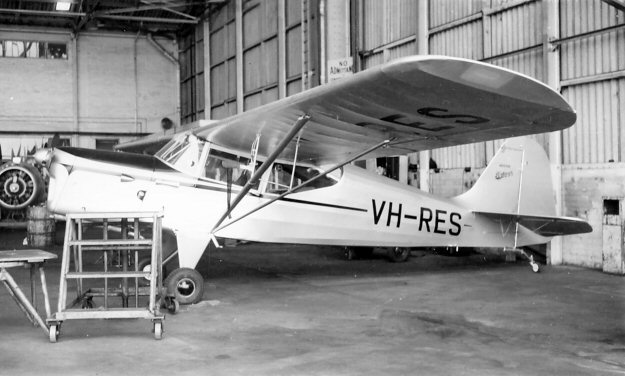 This Autocar was imported new in 1956 for the Bureau of Mineral Resources, a branch of the
Government of the Commonwealth of Australia. It was used for airborne geophysical surveys.
My shot (above) was taken in the Department of Civil Aviation's hangar at Essendon in 1957,
while John Hopton's photo (below) twenty years on, was at Penfield (Sunbury) in October 1977.
VH-RES is still current, and is registered in Victoria.