VH-REQ (1) Cessna 182A Skylane

(c/n 51202)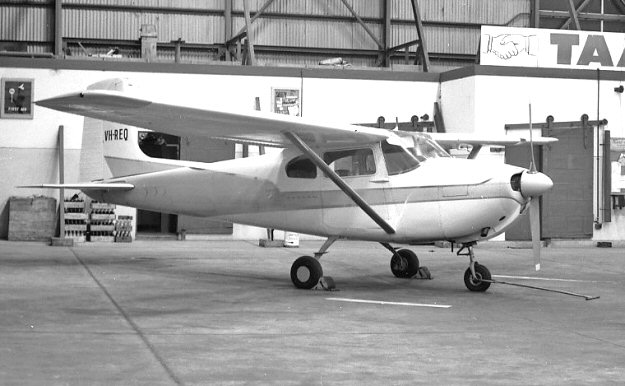 This 182A was finished in a yellow, white and metallic paint job when seen at Adelaide Airport in
July 1963 (above) by Geoff Goodall. It was a regular visitor to Adelaide and back in those those
days always parked in the TAA hangar, tucked in with the Viscounts overnight. Special privileges?
It was first registered on 12 August 1958 to a Mr. C.A. McFarlane of Penola, SA and remained
with him until sold in February 1966 when he replaced it with the next entry in this series, the
Comanche 400. The deal was handled by Pipeair of Moorabbin who arranged for a registration
shuffle, the 182A becoming VH-RFO and the Comanche, which was previously VH-PYI assuming
the -REQ identity (only in Australia..........). Anyway, as -RFO this 182A is still current (2016)
and is owned by Hunt Aerospace of darwin.