VH-REP Cessna 180A (c/n 50039)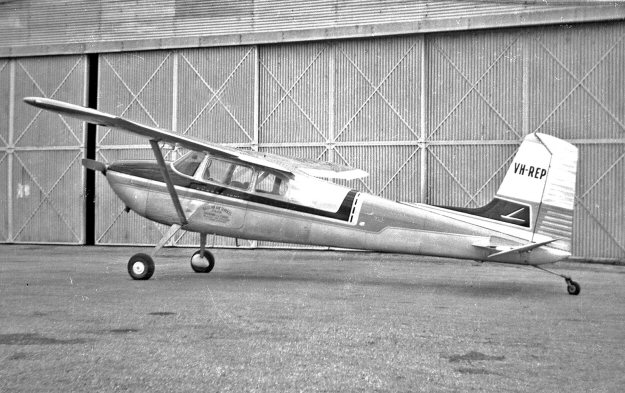 This shot of VH-REP, by Ben Dannecker, was taken at Cootamundra in 1959. The name on the
door is that of its owner, Hazelton Air Services of Toogong via Cudal NSW. Although brothers
Max and Jim Hazelton were operating a growing fleet of agricultural aircraft at this time, -REP
retained cabin seating. It is parked in front of the one remaining former RAAF Bellman hangar
from the 4 Bellman hangars built at Cootamundra during WW2. In the image below, by Robert
Zweck, it is seen at Darwin in November 1970 while based there with Transfield Corp to support
construction projects in the Top End. Transfield of Sydney was the parent company of Transavia
who at that time had the PL-12 Airtruck in full production. VH-REP was written off in a crash at
Gove*, NT on 10 March 1971.
* Gove is located at the very right hand tip of Arnhem Land and produces staggering amounts of
bauxite, the raw material from which aluminum is made.