VH-REK Cessna 310B (c/n 35583)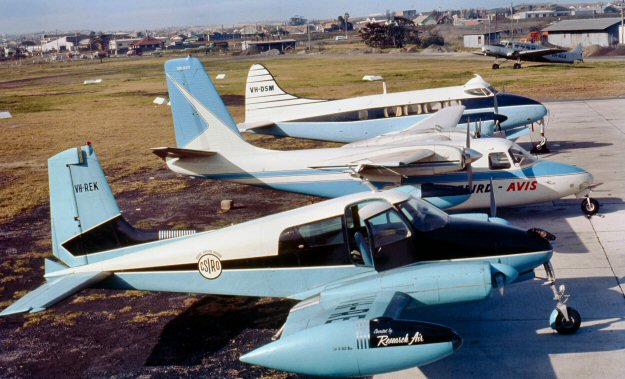 The Commonwealth Scientific & Industrial Research Organisation (Division of Radio Physics), purchased
two Cessna 310Bs (VH-REK and VH-REL) in November 1957, to investigate cloud-seeding/rain making
experiments. The two machines departed San Francisco in formation on 21 November 1957 and were the
first American light aircraft to make the delivery flight across the Pacific. Both Cessnas spent five days in
New Plymouth, New Zealand, where they were modified to withstand stress forces of 5G plus They arrived
(amid some fanfare) in Sydney on 5 December 1957. Greg Banfield's shot above was taken at Mascot in
June 1964. The Avia Rent-A-Plane Aero Commander is VH-AVT whilst the Dove is VH-DSM. Over
the years I have amassed a fair collection of picrures of this Cessna. Immediately beliw is a Richard Maclean
shot taken at Essendon in 1959. The silver iodide burners fitted by Cessna distributor Rex Aviation at Banks-
town were manufactured in the Radiophysics workshops at Sydney University. Research Air was a Rex
Aviation subsidiary set up specifically to operate these aircraft on behalf of the CSIRO. VH-REK, which had
been registered N5383A in the US, is now preserved by the Historical Aircraft Restoration Society Inc in
Castle Hill, NSW. Geoff Goodall saw it a couple of times after it left Rex Aviation, in May 1967. Shot # 3
was at Jandakot, in December 1969 in a new paint scheme, then with WA Cessna dealers Simpson Aviation,
who sold it that same month to Trans West Air Charter of Perth, and (photo # 4), again at Jandakot in March
1973 with Trans West. By 1985 it was back in Bankstown and Greg Bafield provides image # 5 showing it
it in a particularly gaudy paint job, VH-REK is now owned by the Historical Aircraft Restoration Society Inc
and the aircraft is based at the HARS facility at Albion Park (Wollongong) Airport, NSW. The 55-year-old
bird is maintained in full flying condition and still takes to the air fairly regularly. The contemporary photo of it
at the foot of the page (# 6) was taken in 2011 by Phil Vabre.


2.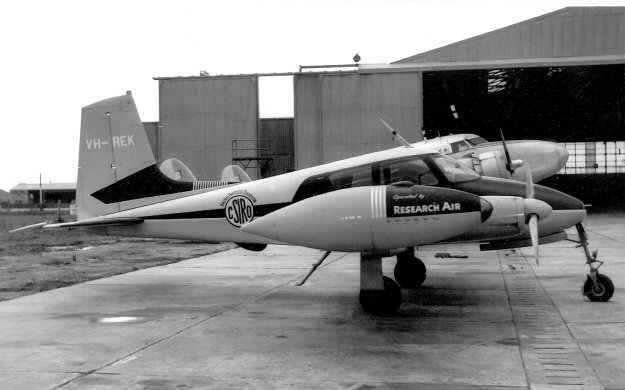 3.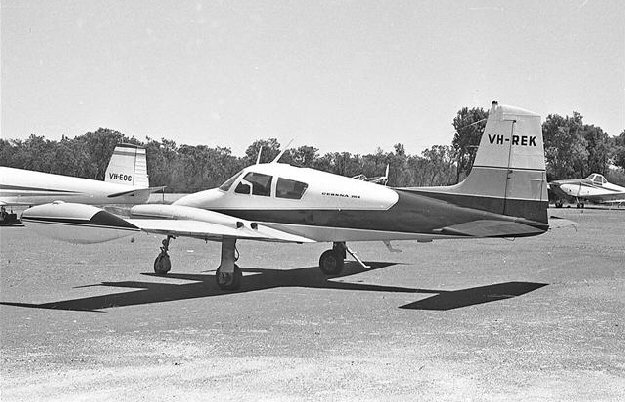 4.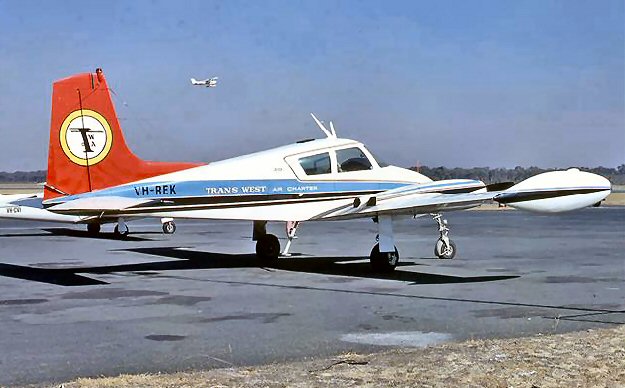 5

.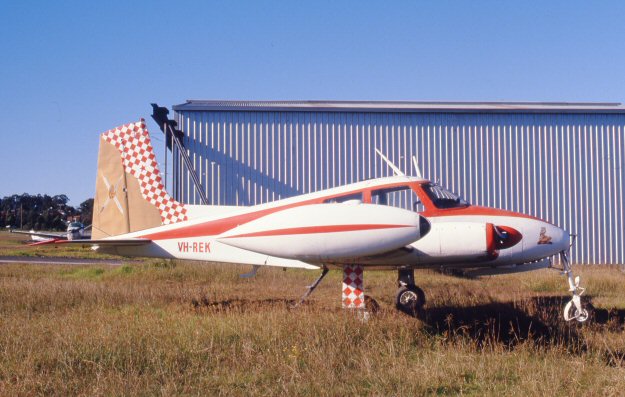 6.