VH-REF (1) Cessna 180A Skywagon (c/n 32989)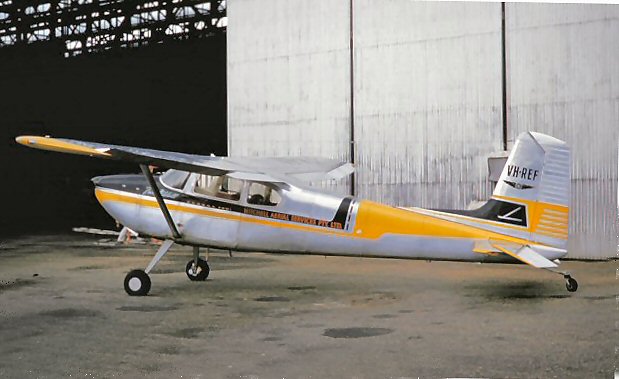 An early 180 registered in the Rex Aviation Pty Ltd series (the Cessna importers in the 1950s)
seen in Cairns in 19859. Photo from the Maurice Austin collection. The legend on the fuselage
reads 'Mitchell Aerial Services Pty Ltd'. Registered N9392B when imported in September 1957,
it became VH-CMJ when sold tin 1961.