VH-RED Cessna 402 (c/n 402-0130)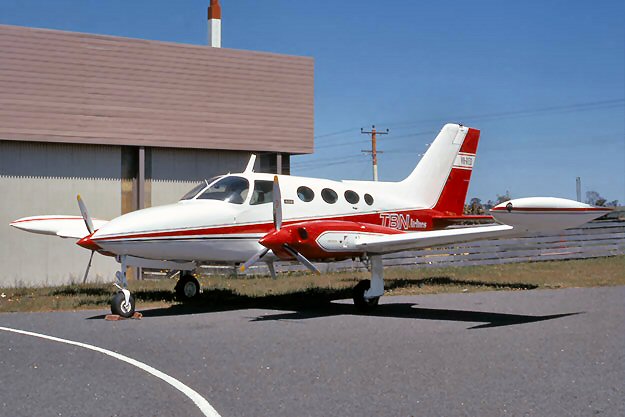 This Cessna 402 air ambulance was operated by T.B.N. Airlines when this shot, from the CAHS
collection was taken in 1970. The aircraft was sold to Peninsular Air Services in the late 1970s.
Tragically it was destroyed on 3 September 1986 when power was lost in one engine on takeoff.
When attempting to return to Essendon the aircraft stalled trying to avoid power lines at the end
of the runway and crashed killing all 6 persons on board including the pilot, a nurse and 4 patients.