VH-REB Cessna 172 (c/n 29559)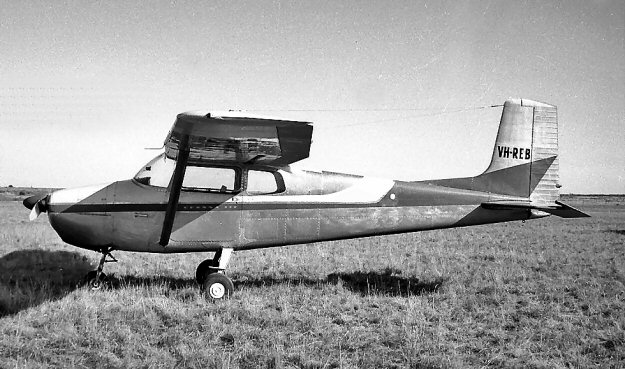 VH-REB was a very early Cessna import, being registered on 19 March 1957 to Schutt Aircraft
Pty Ltd at Moorabbin who sold it in December of that year to Barrier Air Taxi Service as Broken
Hill. Both photos in this entry are by Geoff Goodall. Above it is seen at an airshow at Naracoorte
SA in April 1964, whilst below it was in the hangar at Parafield in March 1963 wearing advertising
for Bonney's Pest Control while owned by the company manager at Renmark, SA. VH-REB went
on to other SA owners before badly damaged on 11 May 1979 at Milpinna Station SA when the
nosewheel collapsed on landing. It was canceled from the Register the same day.