VH-RDV (2) Cessna 182G Skylane (c/n 182-55183)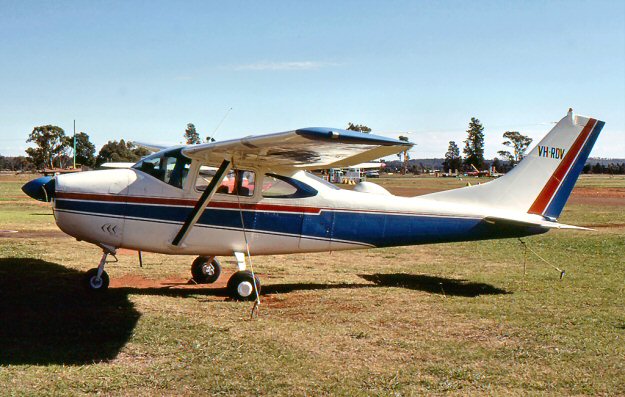 VH-RDV first came on to the register in February 1964 as VH-DJQ. Early in 1965 it was
reregistered VH-IAJ with the Illawarra Flying School at Bankstown. It did not last with them
long, however, and in June 1966 it was reregistered again as VH-RDV. When David Carter
photographed it at Griffith in 1978 it was with the Walgett Aero Club. In December 2016
was registered to a Griffith truck driver.