VH-RDR Cessna P206B Super Skylane (c/n P206-0358)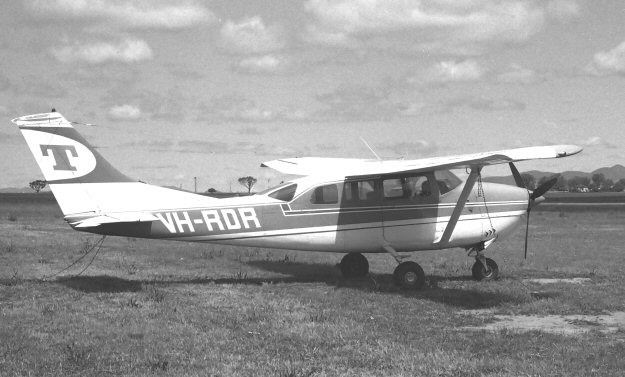 This Super Skylane was at Tamworth, NSW in September 1981, and operated by local charter
outfit Tamair. Photo by Greg Banfield. It was registered new on 12 April 1967 to Phaeton
Engineers, Sydney. After Tamair it went on to a variety of charter and private owners, sustaining
a surprisingly high number of accidents before being finally written off after a crash at Nowra NSW
on 7 March 1994. John Wheatley's shot, below, was also at Tamworth, but a decade earlier.