VH-RDJ (1) Cessna 210A (c/n 21057666)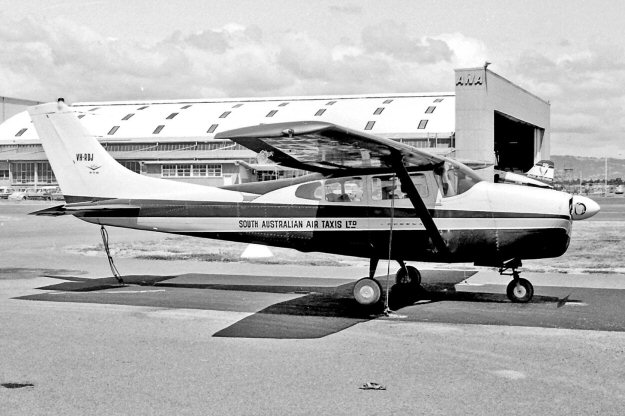 Here's VH-RDJ at Adelaide Airport in January 1964, (photo by Bob Neate) where it was based
with SA Air Taxis Ltd. It was registered new to Rex Aviation in October 1961. SAAT changed
their registrations to the VH-RC block for their manager Richard Cavill and RDJ became VH-RCL
in October 1964.