VH-RCW
LET (Orlikan) L-40 Meta Sokol (c/n 150603)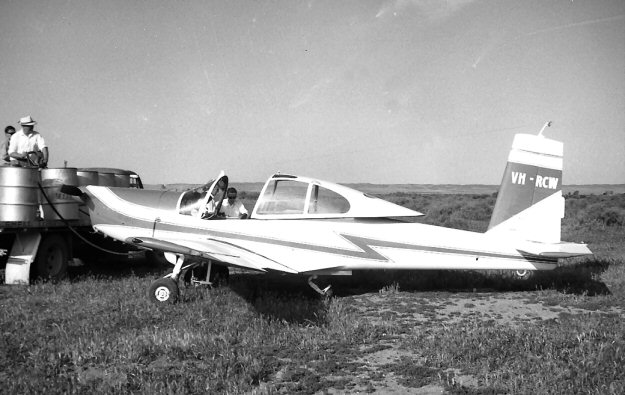 Refueling - country style. The above shot, by Geoff Goodall, was taken at an air show at Blyth,
SA in October 1963. The rego reflects the owner's initials, R.C. Wagner of Lake Wangary, SA.
Most other Sokols were registered in the VH-DU- series. Seen below is a photo by Bob Neate
at Cootamundra in March 1962, showing it wearing the original Czech factory livery. Odd that
it should have been repainted so soon. Not only that, but I, personally, like the lower one better!
VH-RCW later went to Queensland, and is still registered in that state; to an owner on the Gold
Coast. Tony Arbon saw it (bottom of page) at Watts Bridge in 2012.