VH-RCT Auster AOP 6 (c/n ?)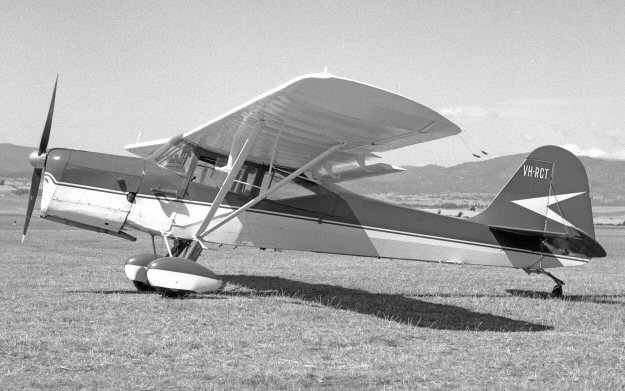 This was the second VH-RCT, the first being the Auster IIIF which became VH-BED. It had been
purchased by R.C. Tucker of Flinders Island. Mark 6 Austers were rare in Australia This one
had previously been part of the Antarctic Expedition and served as A11-201. The reason it has
no apparent c/n is that is was built from bits of RAF Auster AOP Mk.6s VX126 and VX127.
Norm Weeding's photo above was taken at Launceston in the 1960s. It had suffered a prang in
1955 and was undergoing a rebuild when Geoff Goodall took the shot below in the Tasmanian
Aero Club hangar at Western Junction, Launceston in December 1962. I assume Norm's photo
was taken after it emerged. Despite all the hard work evidently going into to it at the time, it was
destroyed in a crash at Cape Barren Island just over a year later (February 1964). Mr. Tucker
replaced it with the former Tasmanian Aero Club Cessna 175 VH-RBF which he then had re-regis-
tered as yet another iteration of the rego VH-RCT.