VH-RCN Beech D50B Twin Bonanza (c/n DH-232)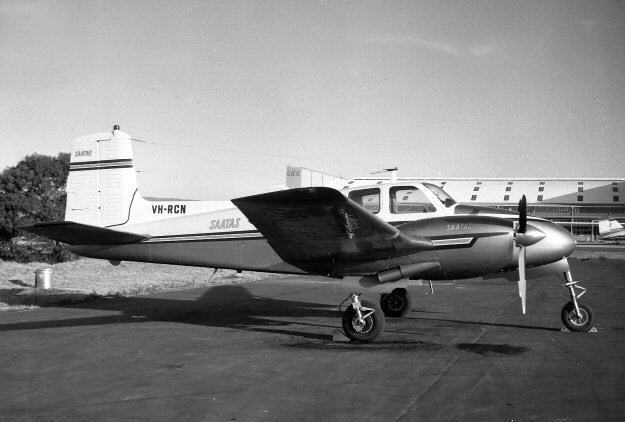 The Twin Bonanza was a rather difficult aircraft to photograph, sitting high as it did on its undercarriage
with the dihedral of the mainplanes tending to block out the cabin area if the photographer wasn't careful.
Geoff Goodall did quite well with this SAATAS one at Adelaide Airport in March 1966. It was formerly
N202EA and N202LS before that. This VH-RCN (one of several) was written off when it collided with
Bell 47G VH-BLM some 7 nm north of Moorabbin on 19 October 1970.