VH-RCD
(1) Chrislea CH-4 Skyjeep 4 (c/n 125)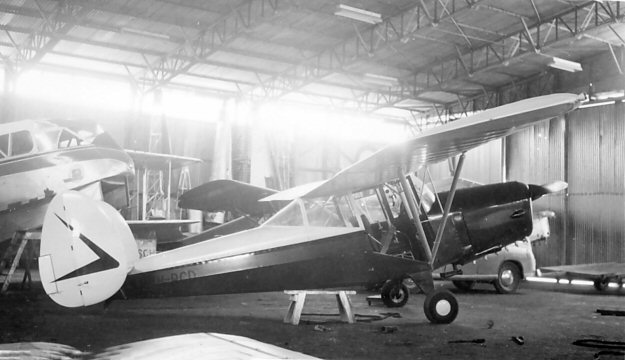 This was the former VH-BRP. My shot was taken in a Moorabbin hangar in 1957 when the machine
was painted a cream and deep purple. The rendering of the rego in black made it virtually indecipherable.
Geoff Goodall saw it (below) at Bankstown in May 1963 looking decidely delapitated. Despite this it
was saved and has now been restored and is flying again in Lincolnshire as G-AKVR, its originally allo-
cated UK rego.