VH-RCD (2) Thorpe T.18 (c/n N-22)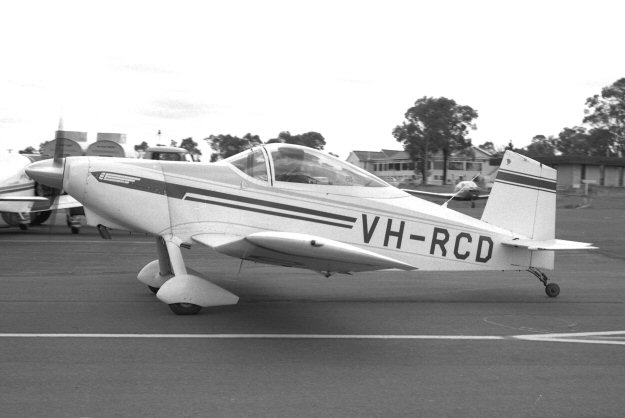 The Thorpe T.18 (sometimes named Tiger) is a two-seat all-metal homebuilt-to-plans aircraft.
This one, built by R.C. Dand of Sydney came on the Australian register in December 1969.
Originally designed as an open cockpit machine, it was soon modified to incorporate the sleek
bubble canopy as seen above in this nice shot, by Greg Banfield at Bankstown in November
1978. John Wheatley's color photo below was taken a couple of years earlier. VH-RCD(2)
is still currently registered, although is now 'way cross country in Bunbury, WA.