VH-RBY Cessna 172C Skyhawk (c/n 17249194)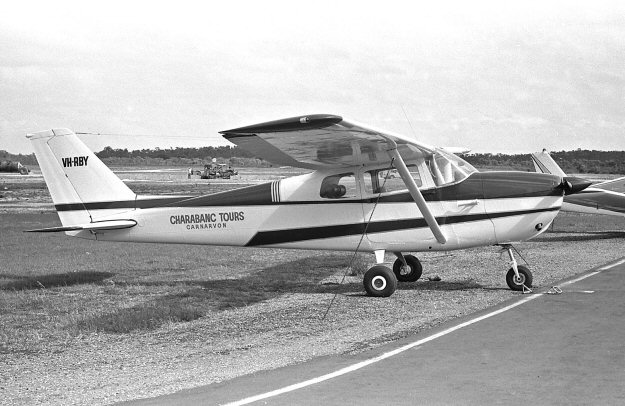 This early Skyhawk was first registered in May 1962 to a pastoralist at Coorow, WA. When
Geoff Goodall saw it (above) at Perth's GA Jandakot Airport in August 1972 is was being operated
by Charabanc Tours out of Carnarvon, WA. It had many owners, as evidenced by Geoff's second
shot of it, below, at Narrogin in January 1973, only a scant few months after the first photo, but this
time owned by the Transway Motel of Manjimup, WA, and as a rally participant. It was cancelled
from the register in September of 1984.