VH-RBW (2) Cessna 182E Skylane (c/n 18253875)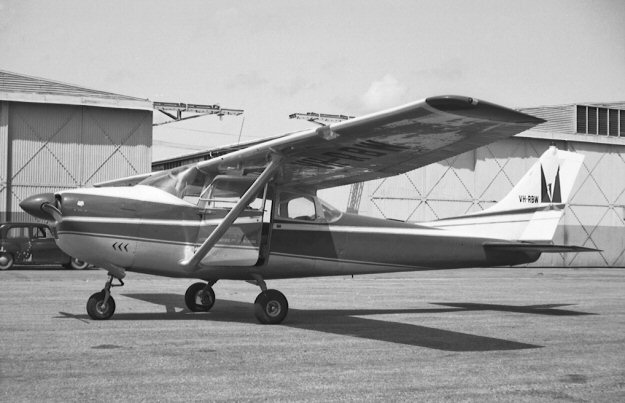 The above shot is from the Wal Nelwokin collection and was taken by Bert Van Drunick at
Moorabbin in November 1963. Wal indicates he paid the princely sum of 2 quid to get his
first aeroplane joy ride (a 20 minute sortie) in this aircraft! Still current it is now based in
Walgett, NSW. Tony Arbon saw it at Redcliffe (below) back in 1986. Inscription on the
tail reads "Peninsular Wholesale Vehicles". with a phone number.