VH-RBL Cessna 185 Skywagon (c.n 185- )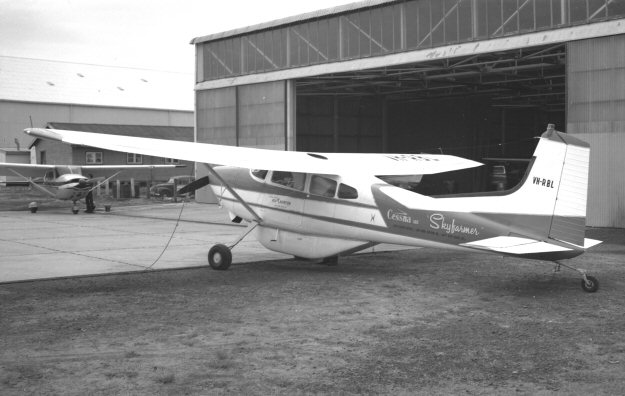 This early Skywagon carries the titling 'Skyfarmers' on the fuselage and was equipped as

a crop
duster when Greg Banfield took the above shot at Bankstown in August 1962. It was first regis-
tered on 25 June 1962 to Research Aviation Pty Ltd of Bankstown, however after only a few
months was sold to Bob Couper & Co, Cunderdin WA on 9 October 1962 for agricultural work.
It crashed on 20 June 1963 near Trayning, WA. The DCA accident report states: "The pilot with
two passengers on board attempted to takeoff with a full load on a soft surface and then abandoned
the attempt but not soon enough to avoid colliding with a fence and trees." Fortunately there were
no injuries.