VH-RBI Chrislea CH-3 Super Ace 2 (c/n 111)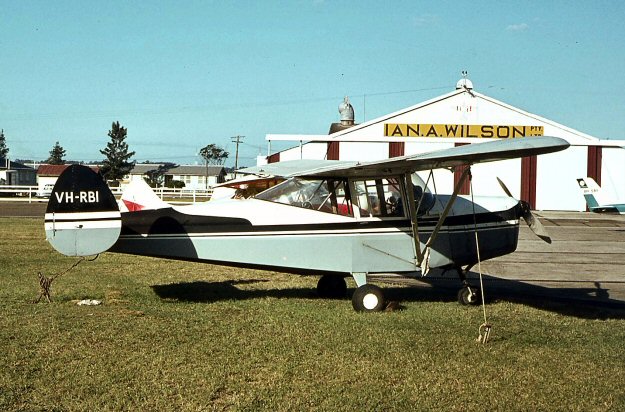 This CH-3 was built in March of 1948 as G-AKVC and went to Malaya a year later as VR-RBI.
It was owned by R.Grut/Bernam Oil Palms of Ulu, Bernam, Perak state, and based in Kuala Lumpur.
I understand it was used to patrol the palmolive groves north of the city. In April of 1956 it was
sold in Australia and the "R" in the national registration letters was swapped out for an "H" upon
arrival. This Super Ace was unfortunately destroyed by fierce gales which swept through Archerfield
Airport in January 1967. Bob Neate's photograph (above, via Geoff Goodall) was taken at Archer-
field in 1965.