VH-RBA Cessna 180 (c/n 31123)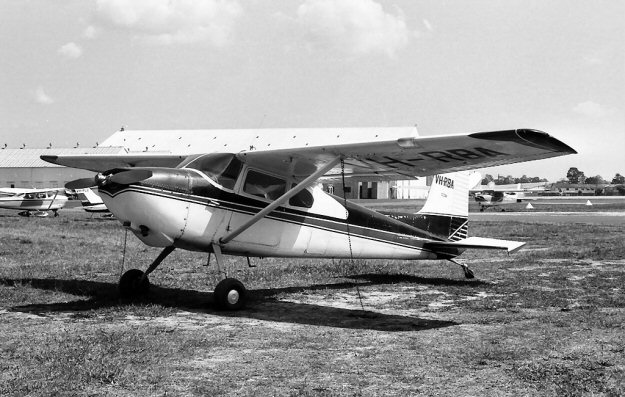 This was the former Robbys Aerial Services' VH-RAT, reregistered VH-RBA when its original
rego was required to be used for a newer 180. Fortunately CASA quit doing that in later years.
Anyway, this machine had first been registered in May 1960, and David Carter photographed
it at Bankstown in 1969. On January 11, 1976, the aircraft was damaged at Goolgowi, in the
NSW Riverina, and spent a year off the register being repaired. It was later withdrawn from
use from November 1977 to January 1980. Soon after being restored, on August 16, 1980,
–RBA crashed at Laglan Station, near Clermont, Queensland and was written off.