VH-RAW (2) Cessna 150L (c/n 15072032)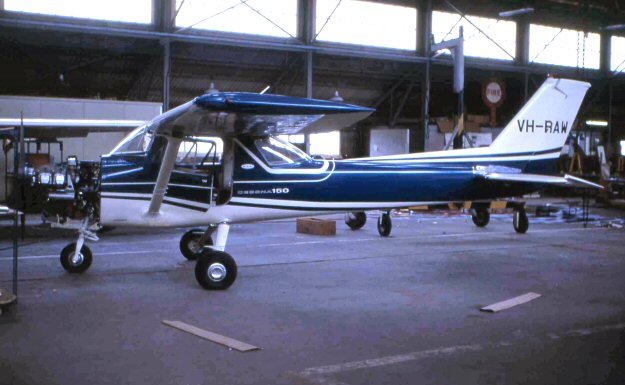 By the time this 150 was registered in October 1970, the VH-RA series were no longer being used
exclusively by Robbys Aircraft Co. VH-RAW was destined for a private owner when John
Wheatley took the above hanger shot when the machine was still brand new. Twenty years on,
on 3 October 1990 the aircraft was being operated in an aerial spotting role during a cattle muster
in scrubby terrain some 15 km north of Anningie in the Northern Territory. A stockman 3 km away
noticed the aircraft flying very low and then heard an impact. The right wing had struck the ground
whilst it appeared that the pilot was attempting to herd the cattle from the air. Unfortunately he was
killed in the crash. The ambient temperature at the time was estimated to be in excess of 40C.