VH-RAF (1) Ryan STM (c/n 464)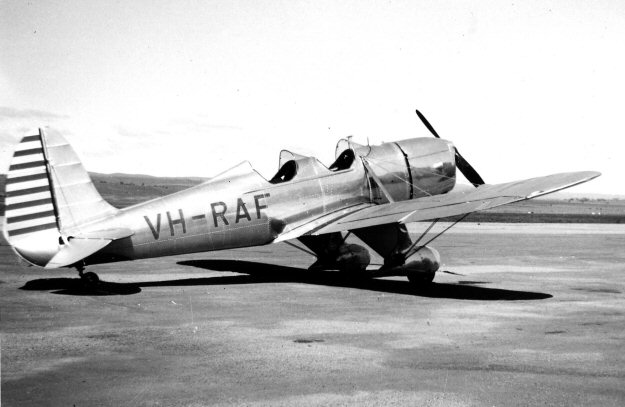 This nicely finished all metal with green rego and tail striped Ryan was at Parafield when owned
by Robby's Aircraft Sales & Service in the 1950s. Photo by John M. Smith, via Geoff Goodall.
It had previously served with the NEI Navy as S-28. It went to the RAF in 1942 becoming
A50-4. In 1946 it was civilianized as VH-ARR and remained that way until re-registered
VH-BNG on 11 January 1949. When acquired by Robby's in Juine of 1951 it became VH-RAF.
It crashed at Broken Hill, NSW on 8 June 1952 and was written off.