VH-PZA Champion 7GCAA Citabria (c/n 160)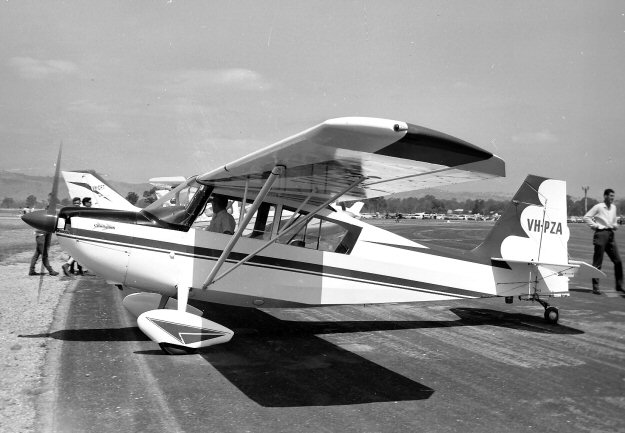 The 7GCAA was a variant of the original Champion 7ECA Citabria with a 150 hp Lycoming. The
Champion Aircraft Corporation had acquired the rights for the 7-series Champions from Aeronca in
1954. By 1970 the brand had been purchased by a revamped Bellanca Aircraft Corporation.
However, VH-PZA, having been new in 1967, would have been a Champion built product. It, along
with VH-PZB was imported by Bill Riley calling himself Riley Aviation of Colac, Victoria. Both air-
craft were assembled at Ballarat in September of 1967. VH-PZA is seen in the shot above by Geoff
Goodall at an air show at Mangalore in January 1968. Riley was also a gliding enthusiast (originally
based at Tocumwal) and became the Australian agent for Blanik gliders. -PZA was used as a tug for
one of them at the air show.