VH-PYH Piper PA-24-260 Comanche (c/n 24-4279)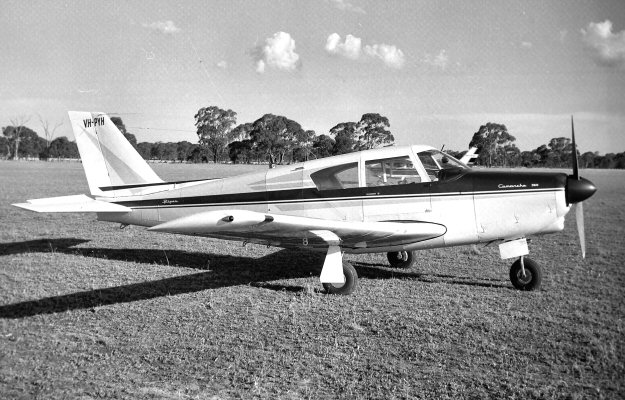 Here's a smart looking brand new Comanche at Bendigo, Victoria in December 1965, just after
it had been imported and registered to the new Australian Piper agents Ansett General Aviation.
This model is somewhat rare in that it is a 260, but not a Comanche 'B'. i.e. it lacks the extra cabin
window of the latter. They were only built for the 1965-6 model year. VH-PYH was re-registered
VH-GAS in March 1966 when sold to Porta-Gas, Sydney, replacing their earlier Beech Musketeer
VH-GAS. (The Musketeer was traded in and reregistered VH-UAS). The Comanche later changed
ownershiup to other gas supply companies, then to a private owner. It was destroyed in a crash on
2 March 1977 six miles from Samford, near Brisbane Qld.