VH-PYG Piper PA-28-140 Cherokee (c/n 28-20852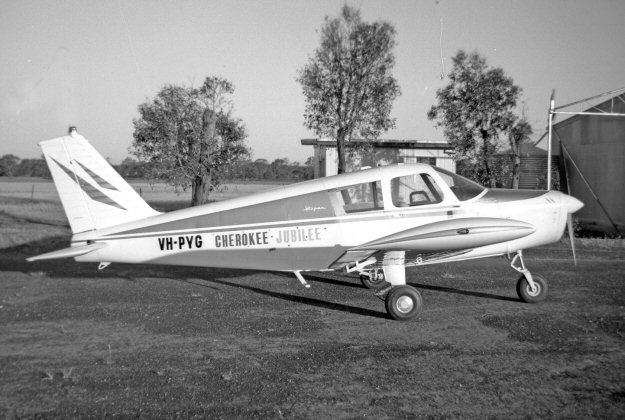 This Cherokee was visiting Bendigo in December 1965 on demo flights by the distributor, Ansett
General Aviation of Bankstown. Photo via Geoff Goodall. It was brand new having just been
registered to prior month. A month after this shot was taken it was sold and re-registered VH-AJW.