VH-PXX Piper PA-18-150 Super Cub (c/n 18-8721)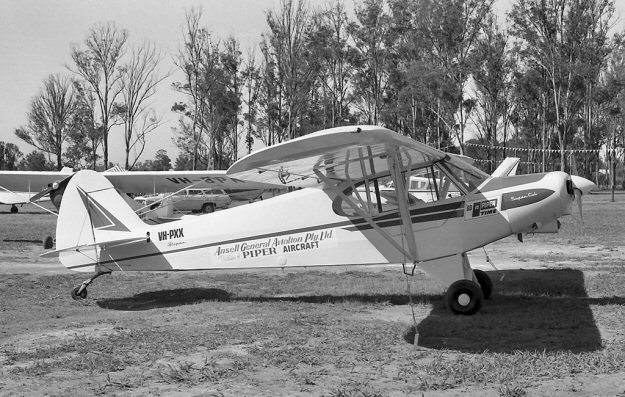 As indicated in other narratives in this gallery of pictures, Piper Cubs were not common in
Australia. In fact, this one returned to the US later in its career. Registered in December
1968, VH-PXX was Ansett General Aviation's Super Cub demonstrator when David
Carter photographed it at an air show at Hoxton Park, Sydney, in 1969. By 1976 it was
owned by a farmer at Einasleigh in North Queensland. As stated above, in November
2002 –PXX was cancelled from the Australian register as sold in the US. At the time it
was owned by Fire Rite Industries of Riddells Creek, Victoria. The aircraft became
N92RR and was reregistered N184WL in 2011 It was seen at Oshkosh in 2012 with
huge balloon tires and some strange looking pannier container under the fuselage. It is still
current (January 2017), based in Colorado Springs.