VH-PXW Piper PA-28-140 Cherokee (c/n 28-24030)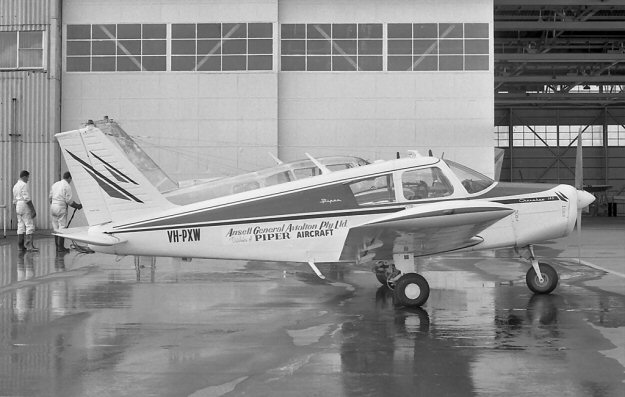 VH-PXW was registered in November 1968 and when photographed by David Carter in 1970
was wearing the stickers of Piper dealer Ansett General Aviation. The aircraft was destined to
have a short stay on the register and was written off at Cessnock on March 25, 1971 when a
student pilot lost control during a touch and go. –PXW run off the runway and hit a tree..