VH-PXS Piper PA-28-180 Cherokee D (c/n 28-4532)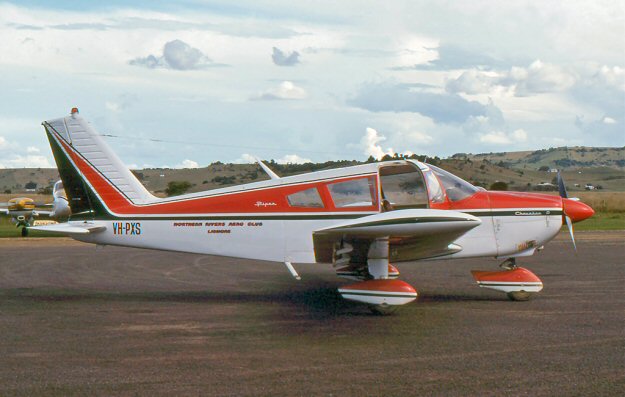 VH-PXS was registered to Ansett General Aviation in August 1968. When David Carter photo-
graphed it at Lismore on May 8, 1976 it was with the Northern Rivers Aero Club. –PXS was
still registered at the beginning of 2017 and owned by a primary producer from Neilrex in north-
western NSW.