VH-PXH Piper PA-28R-180 Cherokee Arrow (c/n 28R-30272)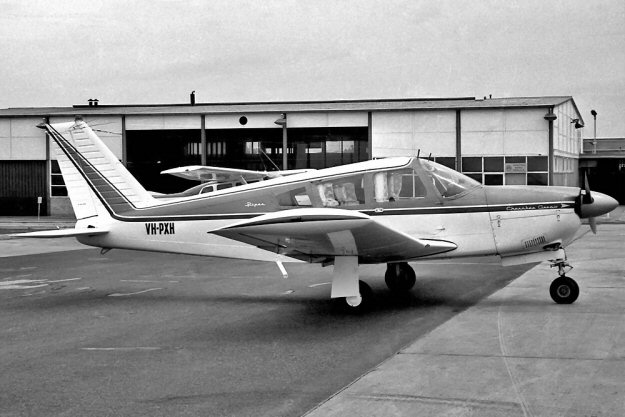 Registered new in February 1968 , this Twin Comanche has had several owners, mostly in
Western Australia. In the mid 1970s it was based at Port Hedland. Danny Tanner's shot
above was taken at Essendon in March 1979. Today (Dec 2016) it is owned by Minovation
Pty Ltd and based at Jandakot.