VH-PXG Piper PA-32-300 Cherokee Six (c/n 32-40293)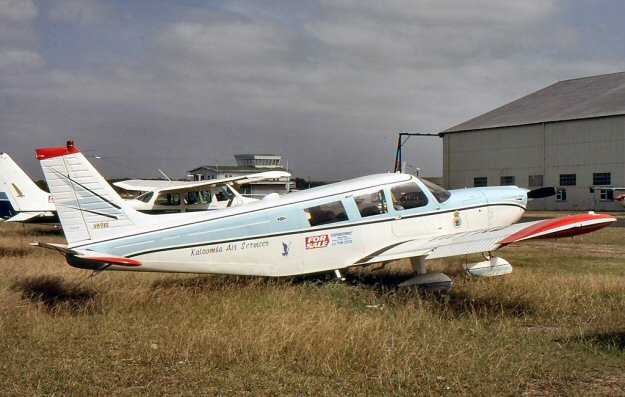 VH-PXG was first registered to the Central Queensland Aerial Ambulance at Rockhampton
in February 1968 and was still with them in 1977. However, when David Carter took the
above photograph at Bankstown in 1980 it was in the markings of Katoomba Air Services
and wearing "For Sale" stickers. Hopefully the new owner would decide to show the rego
in slightly larger font than that seen in the close-up below! On April 9, 1990, -PXG forced
landed on a beach near Bateman's Bay in poor weather and tore off part of its gear.
Reapired, it was still current in January 2017 and operated by Yarra Valley Flight Training,
at Coldstream, Victoria.